Business Visa
The most popular type of Russian visa for business people. There are different categories of business visas: single-entry, double-entry and multiple-entry.

Period of stay in Russia : From one day to one year. Single-entry or double-entry Russian visas can be valid for one or three months. Multiple-entry visas can be valid for 3, 6, and 12 months. Limited extension of a Business visa is possible with the help of the Russian company that invited you to Russia and is mentioned in your Russian visa.

Visa Invitation: A Business Invitation letter is issued by the request of a Russian company accredited with the local department of the Federal Migration Service (FMS, formerly PVS) of the Russian Internal Ministry.
A Business Invitation can also be issued by the request of an international organization accredited with the Consular Department of the Russian Ministry of Foreign Affairs.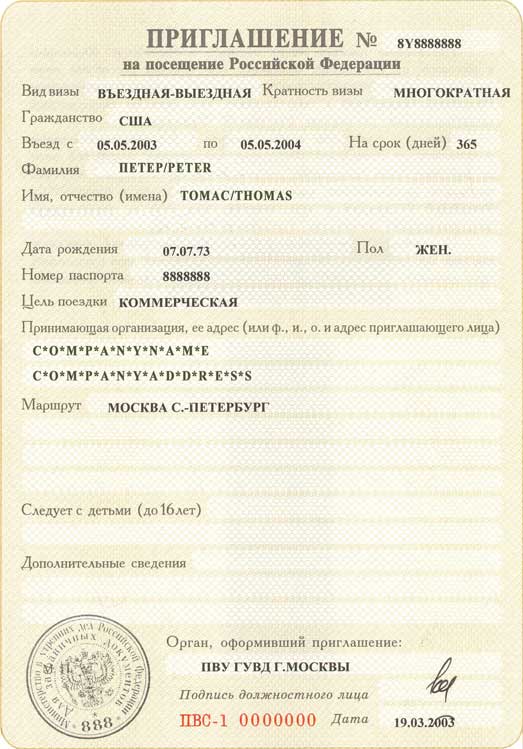 Terms and price for the Visa Invitation: Depends on the terms of the inviting organization.
Depends on the Consulate and sometimes on your citizenship. Usually, the Consular fee is higher for Multiple-entry visas and for longer periods of stay in Russia . You may also pay more for express processing at the Consulate.